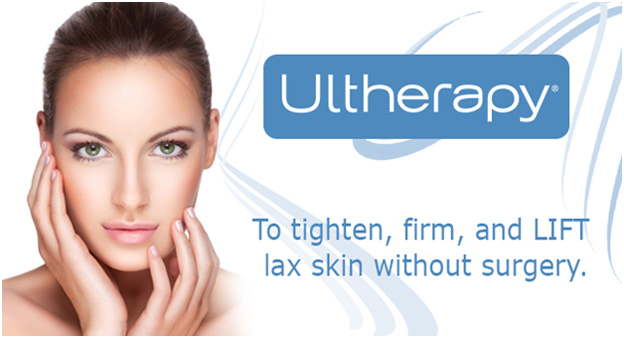 Ultherapy works differently to conventional lasers that target just the outer layers on the skin. Ultherapy bypasses the surface of the skin and delivers energy to the deepest layers of the skin. The procedure uses Ultrasound technology and not Radio Frequency.
Ultherapy uses micro-focused ultrasound technology to identify and treat the deeper layers of skin at one depth and then can go deeper and treat the muscle as well without compromising superficial tissue.
It is the only non-invasive procedure approved by the FDA for both tightening and lifting the muscles and skin of the neck, under the chin, sides of face and eyebrows.
Ultherapy reviews report a higher satisfaction than any other technology in its category.
If it is only skin tightening you are looking for then yes most laser treatments will affect the top layer of skin causing an improvement in facial lines and wrinkles, and an immediate contraction of collagen as the damaged top layer of skin is removed but non deliver the patented technology that Ultherapy offers that goes down as far as the muscle.
Ultherapy is a treatment of choice because you are getting the added benefit of skin tightening as well as muscle lifting.