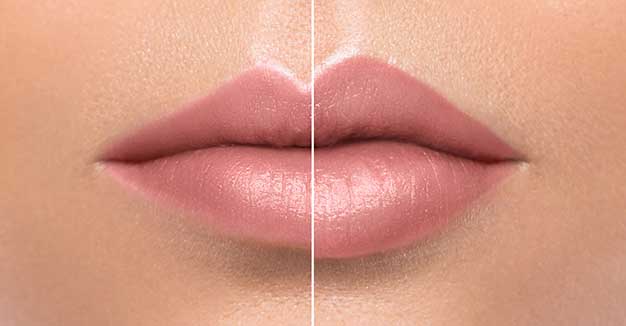 Fuller lips can most definitely make you look younger!
Some say that fuller lips from lip injections can make you look "fake" or too "pouty", but it's key to remember one thing; Studies have shown that women who have fuller and firmer lips are seen as younger than they really are.
As we age we start to notice loss of volume, skin laxity, and bone loss. This can affect many areas such as your forehead, temples, cheeks, nasal folds, under eyes and even your lips.
Lips get their beautiful shape partly from collagen production. As we age, the amount of collagen produced slows down, resulting in loss of shape and fullness. Lips can also lose their volume and shape due to genetics, sun damage, and smoking.
Lip fillers can give you back youthful full lips. Juvederm and Teosyal are lip fillers containing Hylauronic Acid that can re-shape, add volume, address fine lines, and enhance the cupid's bow.
Juvederm and Teosyal lip fillers are temporary and can last anywhere between 6 months to 2 years.
For more information on how Lip Injections can restore youthfulness to lips, book a personal consultation at Lasting Looks Clinic in Toronto today or visit our website at www.lastinglooks.ca/lip-augmentation-toronto.