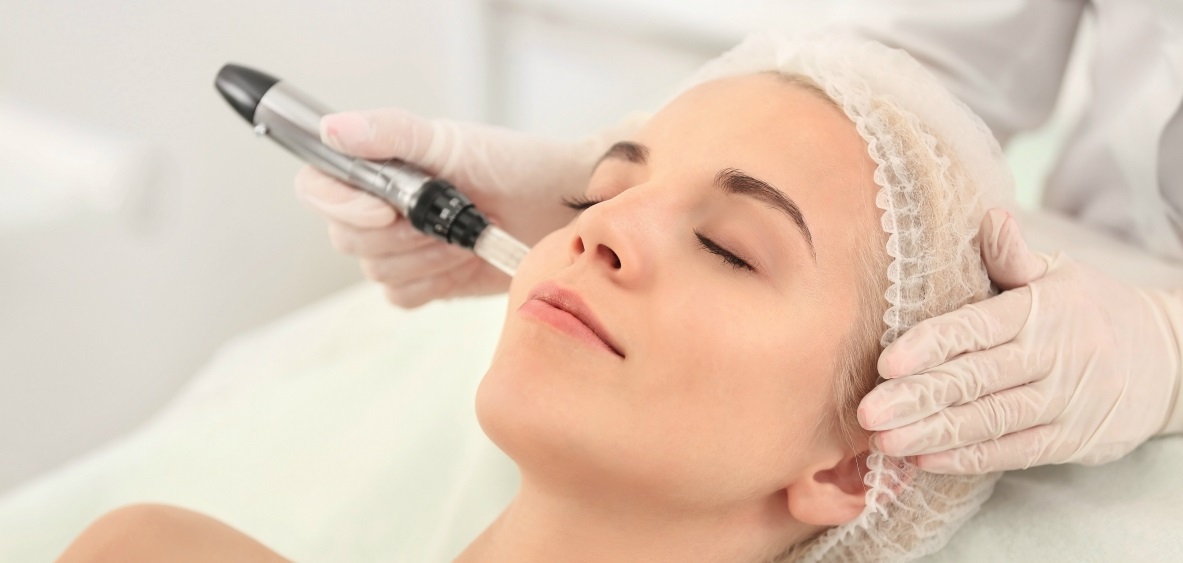 Micro needling stimulates and regenerates collagen production in the skin. Micro needling is also used to reduce fine lines, wrinkles, minimize pore size, and diminish acne scars all while tightening the skin.
Immediately after a micro needling treatment, the skin will look and feel as if you spent hours in the sun with moderate sunburn. It will also feel tighter than usual, which is normal. These symptoms should subside within a couple of hours after your Microneedling treatment.
To receive full benefits from micro needling treatments, proper after care and medical grade skin care products are required.
Medical grade skin care products that are needed include topical Hyaluronic Acid. Hyaluronic Acid delivers much needed moisture to the skin.
Growth factor serums are also recommended to aid in the healing of the skin. Growth factors will help to rebuild the skin following a Microneedling treatment as well as stimulate collagen and elastin production. Growth factors can be also found in bio identical human placenta.
Another essential product is an effective Sunblock that contains zinc-oxide. A sunblock protects the effects of Micro needling as well as prevents further damage to the skin. Without the added protection of zinc oxide in the sunblock, patients will find they are more prone to hyperpigmentation and sun damage when exposed to the sun.
Micro needling treatments and skin care regime go hand in hand to achieve the best results. Micro needling provides its own benefits and results, but in addition allows the delivery of topically skin care products to penetrate deeper beneath the skin and enhance their effectiveness.
For more information on Micro needling visit: https://www.lastinglooks.ca/micro-needling-toronto/ or to purchase growth factor products and sunblock with zinc oxide visit Lasting Looks Clinic in Toronto.