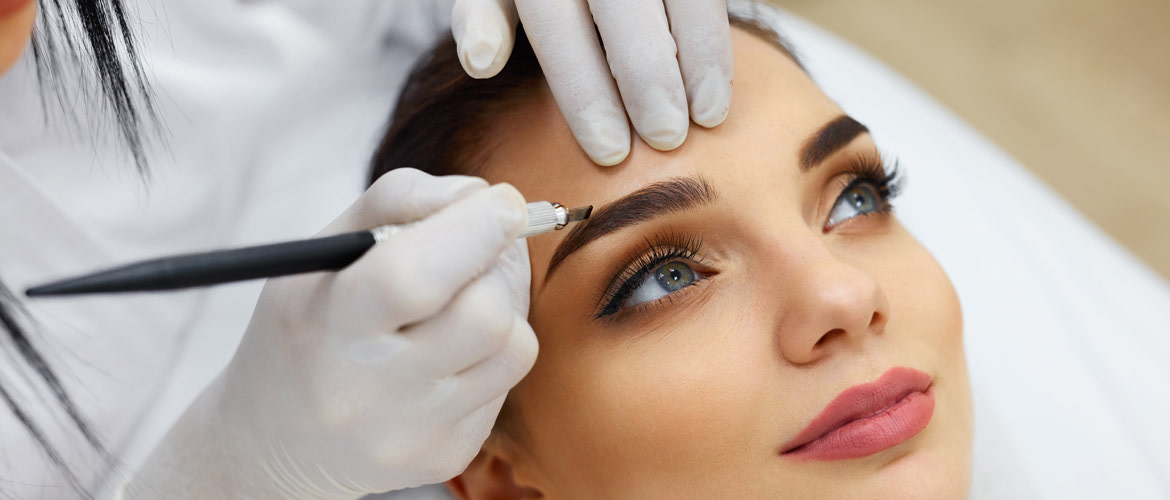 Microblading is a semi-permanent cosmetic tattoo treatment that fills in sparse, thin or colorless eyebrows. Many who have over-tweezed their eyebrows, or simply have no eyebrows have switched to microblading for longer lasting fuller eyebrows.
When it comes time to have your eyebrows micro-bladed, one should give consideration to the timing of when they should get their Botox done as well.
This begs the question, should you have your Botox done before or after microblading?
While most plastic surgeons and dermatologists agree that 2 weeks is a safe period to wait before getting Microblading done, others believe tattooing eyebrows after Botox puts you at risk for long term issues if you ever stop using Botox. Having Botox done after you've had your eyebrows micro-bladed may cause the eyebrows to sit in a different position.
If you have Botox done every 4-6 months to address frown lines, then the best time to do your Botox is two weeks before a microblading treatment. The belief for this is, once Botox finally kicks in, the eyebrows will be in their resting place where they are desired to be, and the brows will be symmetrical and even.
Microblading will fade over time, and will require yearly touch ups to maintain optimal results. For more information on Microblading and Permanent Make-up, visit Lasting Looks Clinic at www.lastinglooks.ca or call for a consultation at 416-234-2110.