Breast Enhancement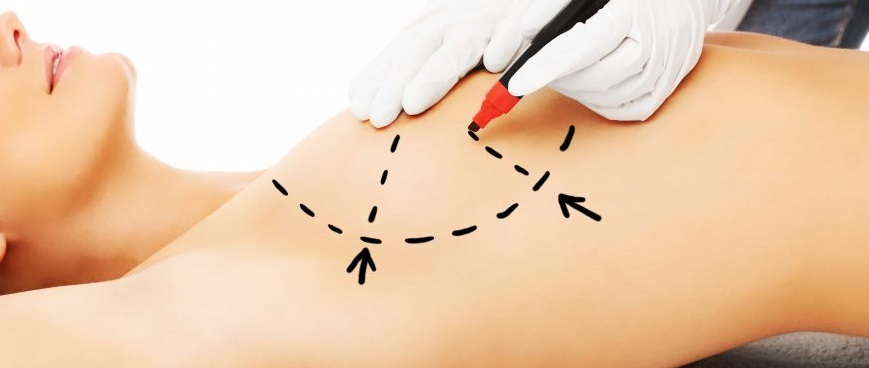 Some of the most common goals realized by women who have had breast augmentation are:
Enlargement of breasts
Reshaping of breasts
Enlarging breasts that have lost  shape or fullness 
Balancing breasts differing in size and/or shape
Psychological and emotional benefits have included an enhanced self-esteem, a more satisfying body image and personal gratification.
Breasts implants are made in many shapes and sizes, with different inner and outer materials. The outer, pliable shell of an implant is thin, solid silicon, and its surface may be either smooth or textured. A textured surface is designed to help lessen the formation of scar tissue around the implant.
You may find that choosing your new breast size is the most challenging part of the augmentation process. Fortunately, it is possible for a physician to adjust your breast size after your surgery by either adding or removing saline in a simple office procedure. This flexibility gives you more control and helps ensure satisfaction with your final result.
Breast Reduction
Women with very large, pendulous breasts may experience a variety of medical problems caused by the excessive weight from back and neck pain and skin irritation to skeletal deformities and breathing problems. Bra straps may leave indentations in their shoulders.
Breast reduction, technically known as reduction mammaplasty, is designed for such women. The procedure removes fat, glandular tissue, and skin from the breasts, making them smaller, lighter, and firmer. It can also reduce the size of the areola, the darker skin surrounding the nipple. The goal is to give the woman smaller, better-shaped breasts in proportion with the rest of her body.
Breast reduction is usually performed for physical relief rather than simply cosmetic improvement. Most women who decide to have the surgery are troubled by very large, sagging breasts that restrict their activities and cause them physical discomfort.
In most cases, breast reduction isn't performed until a woman's breasts are fully developed; however, it can be done earlier if large breasts are causing serious physical discomfort
Breast Lift
Breast lift, or mastopexy, is a surgical procedure to raise and reshape sagging breasts – at least. Mastopexy is done to tighten the breast and remove looseness, it does not make the breasts larger, this would require an implant.
If your breasts are small or have lost volume – for example, after pregnancy – breast implants inserted in conjunction with mastopexy. This can increase both their firmness and their size. Mastopexy can also reduce the size of the areola, the darker skin surrounding the nipple.
The best candidates for mastopexy are healthy, emotionally-stable women who are realistic about what the surgery can accomplish. The best results are usually achieved in women with small, sagging breasts. Breasts of any size can be lifted, but the results may not last as long in heavy breasts. The recovery takes one to two weeks. Most people are back to work within a week or two.